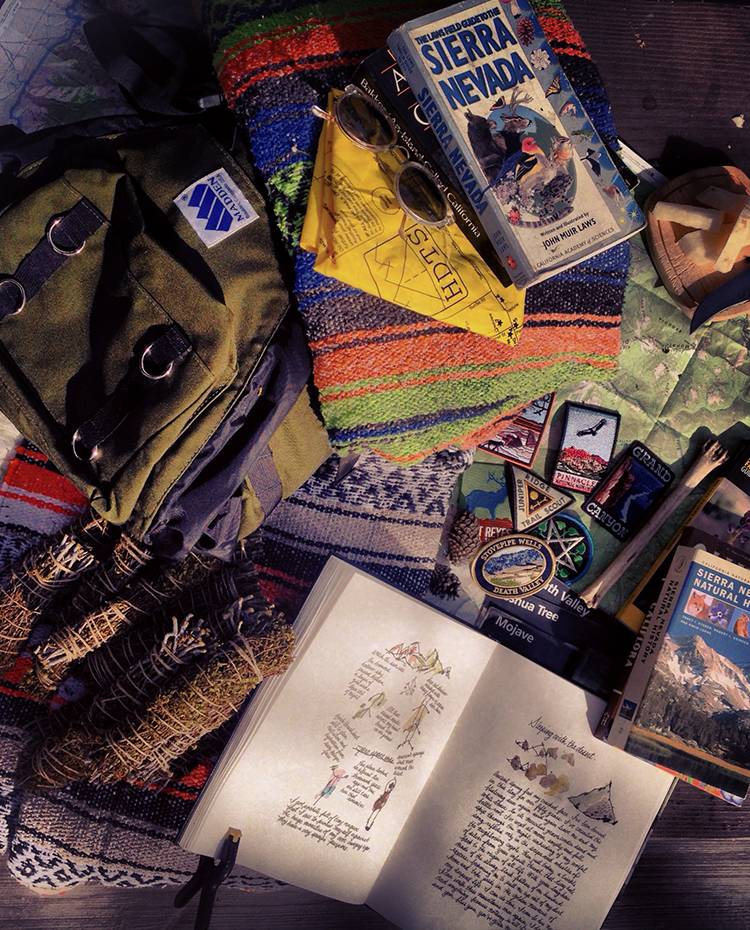 Simple, durable and lasts longer.
Inheriting the experience and technology cultivated in Colorado, we aim to be an outdoor product that is simple, durable, and lasts longer than any other product.
All products are sewn with the Colorado flag and PACK RATS tags.
The pride and playfulness that was born in the rich time with nature is also inherited.

since 1974
In the spring of 1972, Dan Madden, an instructor at Outward Bound School in North Carolina, came up with an idea while watching a student dragging a backpack.
"Let me make tough backpack that students can use for years using the sewing techniques learned from my grandmother."
Fortunately, Dan was waring that his students eager to have simple, durable, and timeless backpack as he communicated with them as their instructor. Within few months from production starts, Dan was flooded with orders from Outward Bound schools across the United States.
In 1974, Dan decided to start full-scale commercialization of backpack manufacturing, and leaving North Carolina, then opening his first store in Boulder, Colorado, with his business partner, and friends. That was how the history of MADDEN has begun.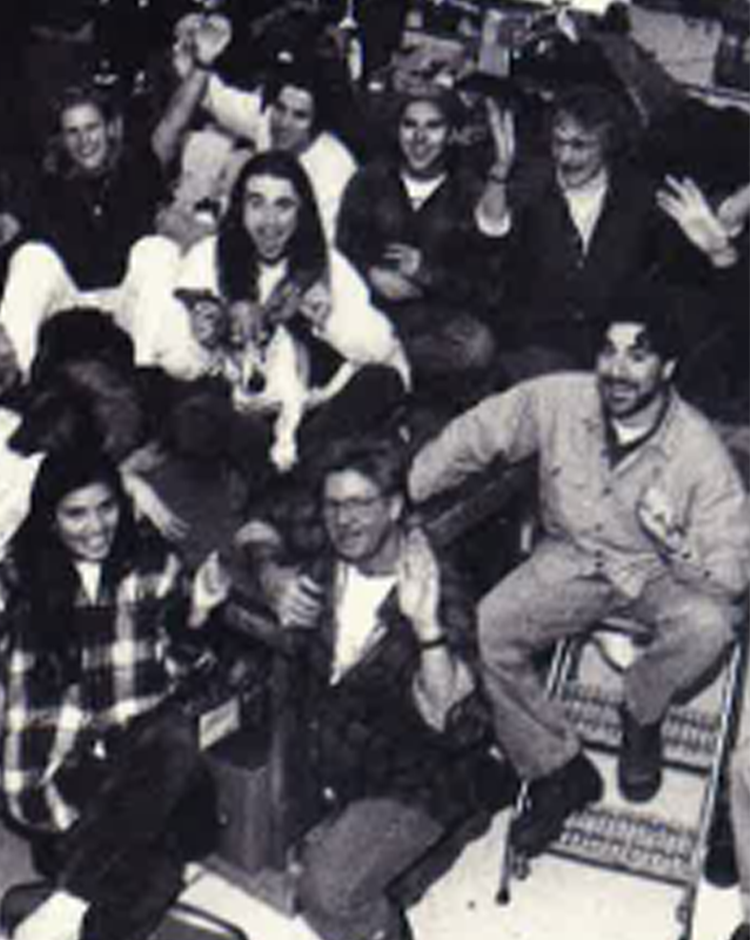 THE REAL THING NEVER BE OBSOLETE
In fact, MADDEN is once in danger of business continuation. In 2003, despite outstanding sales, means more backpacks than the current major outdoor brands in Europe, not only in the United States, Japan has established a position of "knowing to those in the know" through bespoke orders from major select shops. MADDEN has stopped its business. Innovations such as overseas manufacturing and the spread of e-commerce had started in the outdoor industry as well, and after all, MADDEN could not keep the pace with trends that have nothing to do with the quality of the product itself.
However, in 2014, after more than 10 years, MADDEN rebooted. Mike Valvano, who had been with MADDEN since the early 1990s, became the founder and brought together his former friends to restart production. Using the same original pattern, and sewed by the same Colorado craftsmen. The backpacks, are simple, high-quality, and last longer than any others, material and style, nothing have been changed since 1974, have been accepted as the standard and revived.
Yes, no matter what the difficulties, the real thing never be obsolete.
INHERITING COLORADO's PRIDE
The origin of MADDEN is to produce products in Colorado using materials in the United States. Made in USA's commitment has confirmed our identity, such as aggressively adopting Bison leather from our hometown of Colorado and INVISTA's ultra-high-strength nylon "Cordura" from Kansas.
In fact, when our company was reopened in 2014, we even used the former factory of MADDEN in Commerce City, Colorado, and by outsourcing the production to Tina Johnson, former MADDEN product manager, owned the factory, to get the same exact equipment in the passed for manufacturing.
Colorado has a community of knowledgeable and talented craftsman, and above all, most of the MADDEN team was also a local buddies. Once you pick up your MADDEN backpack, look for the mascot character of their softball team, the PACK RATS and the Colorado flag tag. Those are a proof of the playfulness of Colorado craftsmen and the origin of our products, and our proud of genuine backpacks that are different from the art forgery obsessed with design and trends only.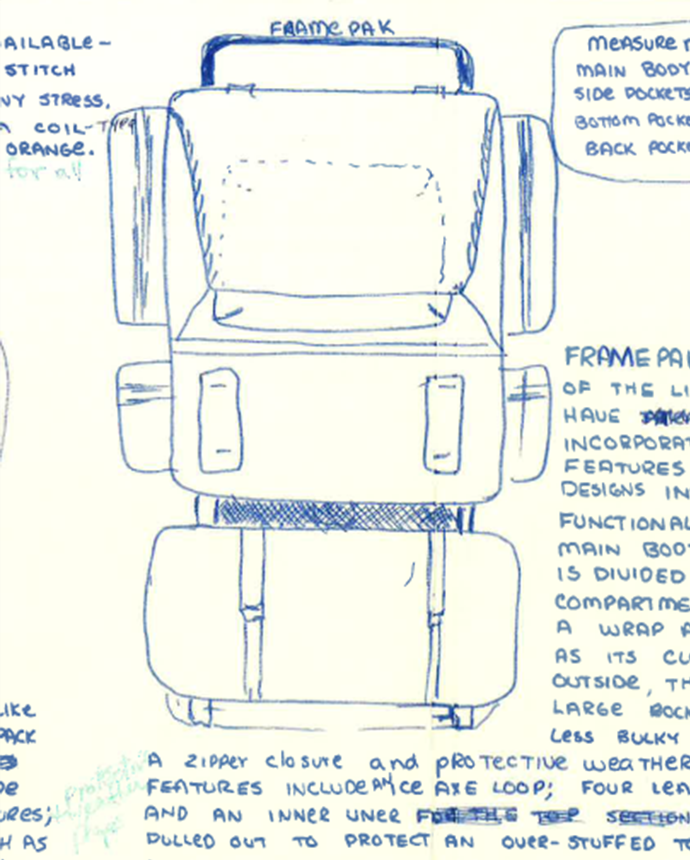 HERITAGE
MADDEN's products have been made for a variety of users, from consumers seeking for school, commuting and hiking, to outdoor experts such as climbing instructors, ski patrollers, and forest fire brigades, and have always been original for 40 years. For example, DAN's PACK, a product that represents our brand, is based on the backpack our founder Dan Madden used in his private life, and he has been using it for over 20 years since the 1970s, and designed according to the blueprint of it.
However, if you just stick to the heritage, you will lose sight of the essence. The present DAN's PACK uses a variety of fabrics, and even one of the classics "DAYLITE" follows the original design while modernizing the interior to accommodate tablets and laptops.
Don't be afraid of evolution while looking at your own footprint. We never forget to ask ourselves, "What kind of evolution would MADDEN have evolved if it had continued for 10 years without a break?"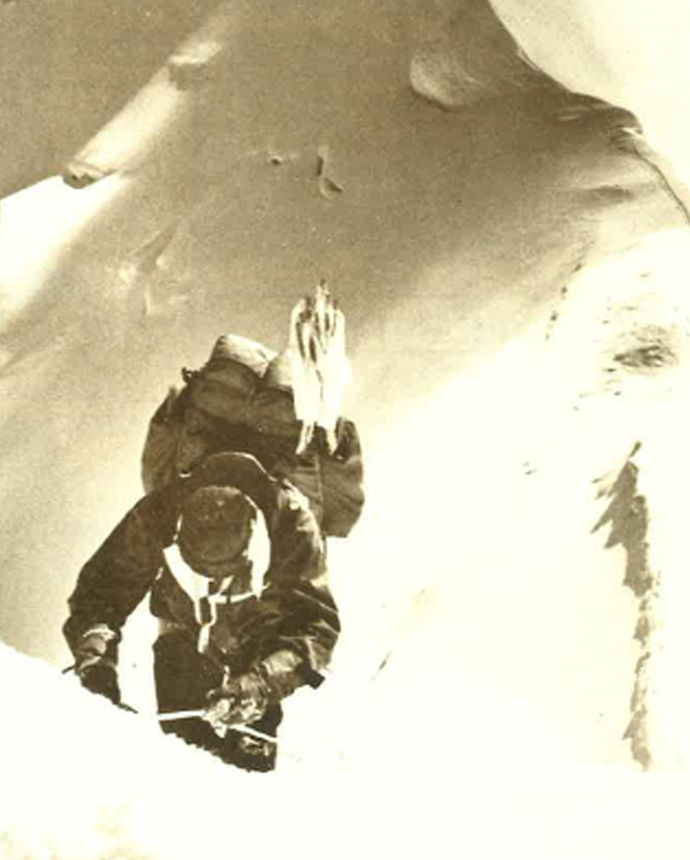 QUALITY
Since manufacturing the first pack in the spring of 1972, MADDEN's products have been sewn by professional craftsmen using original patterns and original materials. The high quality achieved in this way has made our products popular and loved by discerning adventurers in the United States, Europe and Japan.
For example, the 1980 American Women's Mountaineering Corps expedition to Dhaulagiri 1st expedition. Everest expedition by the American mountaineering team in 1981. Everest expedition by the Canadian Mountaineering Corps in 1982. We, MADDEN backpacks, have been selected as tough equipment that can withstand the life-threatening extreme environment.
Many of our employees, involved in the manufacture of packs since their inception, have experienced exploration in the Rocky Mountains towering over their hometown of Colorado, and their knowledge and experience has been feed back to the manufacturing process of their products. An outdoor product that is simple, durable and lasts longer than any other product. Matter of the fact that a backpack made by a real outdoor men guarantee the continuous quality of MADDEN, even now.
1974 Dan Madden started manufacturing and selling outdoor backpacks. Established Madden
Mountaineering, Ltd. in Boulder, Colorado.

1978 Madden was the first American brand to sell CORDURA backpacks in Europe, starting in 1978. The first tradeshow was in UK, but sales were in CH, DE,NL.

1980 Dan's Pack was released.This design was Dan's personal pack. He made it just for himself and used it from 1980-2000. It was not a commercial product until 2014.

Bicycle bags were released and became huge hit in the United States. 1980

Madden's backpack was adopted for the Dhaulagiri I expedition of the American women's mountaineering corps.

1981 The MADDEN backpack was adopted for the Everest expedition by the American mountaineering team.

1982 The MADDEN backpack was adopted for the Everest expedition by the Canadian mountaineering team.

1991 No. 1 in sales of technical backpacks in Europe.1991

Launched in Japan as special make ups for popular "select shops".1991

1995 Baby carries were released and became huge hit in the United States. 1995

2001 Acquired by a French company Lafuma.

2012 Mike Valvano established Madden Equipment LLC to revived the brand.

2014 MADDEN Relaunched with original designs.

2021 Relaunched in Japan.